Hammer Union Rapid Repair
Once again, Viatran has set a new standard for excellence by giving you the option of a two week turnaround on repairs without sacrificing the superior quality workmanship you have come to expect from us. As with any repair from Viatran, the RapidRepair service will accept up to 10 Hammer Union units back from customers and return a cleaned and refurbished, like-new product. With RapidRepair, for a flat rate of $500 each, we'll finish the repair work within two weeks of receiving the units, or they will be repaired for free!
| With RapidRepair | Results in |
| --- | --- |
| Rapid return of your repaired unit | Minimized downtime reduces delays in production schedules and allows for increased output |
| Our flat rate for any RapidRepair | Streamlined payment process saves you time and money |
| Superior quality repair | Longer unit life ensures safe operations at a lower cost than buying a new unit |
Quality
Viatran offers the most comprehensive repair program in the industry. All units submitted for a Viatran repair will receive:
- A thorough cleaning of not only the wetted surface, but also the entire exterior surface, all connector pins, and beneath the connector gasket.
- A 17-point inspection to determine if the unit is performing to specification.
- Replacement of all malfunctioning components required to bring the unit back to specification.
- Replacement of all gaskets, o-rings, dust caps and hardware to ensure safe performance of the unit.
- A final test, a new calibration certificate for the repaired unit and all new packaging.
Once the repair is complete, the refurbished unit is then returned to you in what many customers consider as-new condition.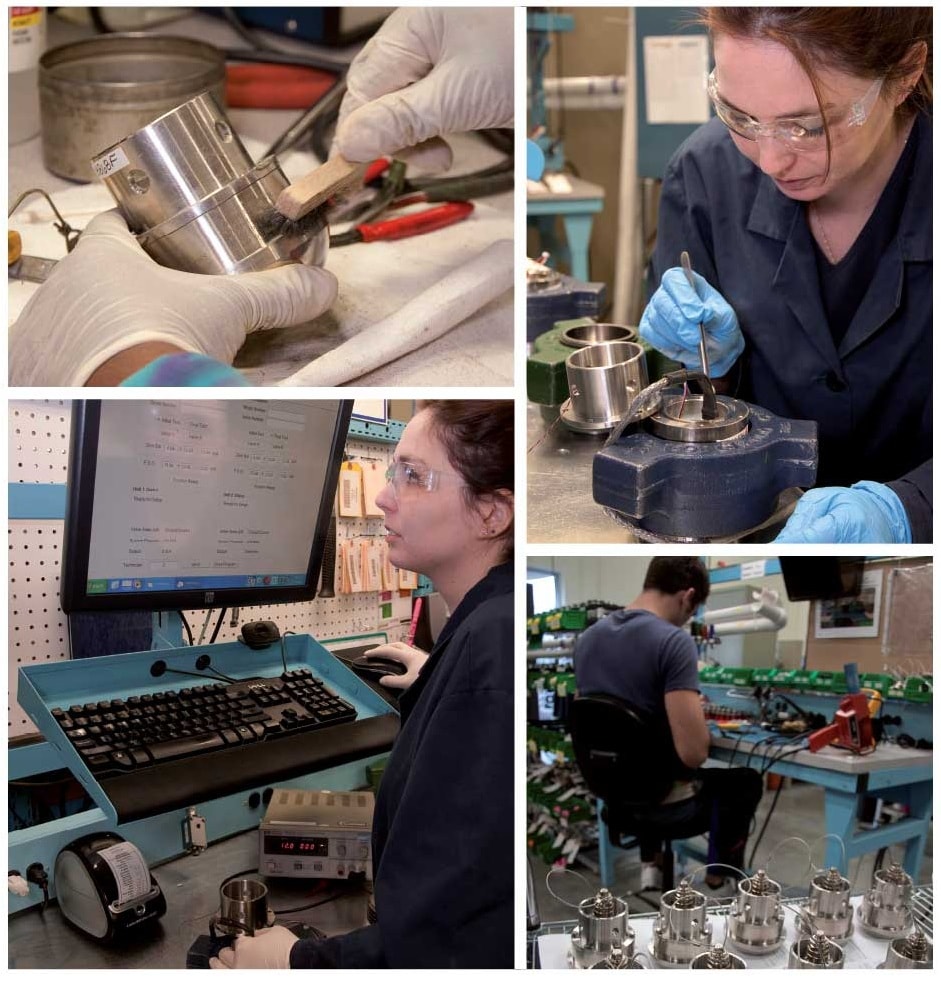 How to get started...
RapidRepair is offered for all Hammer Union units (with some exclusions, contact factory for more detail) and is only available for orders of 10 units or less. To submit units for RapidRepair, obtain a Return Material Authorization (RMA) number by calling Viatran at 800.688.0030 or by filling out a RapidRepair RMA form online by clicking the RapidRepair link in the box to the right. The part number of the unit needing repair and a purchase order for the work are both required for a RapidRepair RMA.
Please return your units with the RMA number clearly labeled on the packaging. Once your credit status is verified and the units you returned are reconciled with your purchase order, we will schedule your repair for 10 working days and send you an acknowledgment with the ship date for the repair
All the Details you want to know...
Only hammer unions are eligible for Rapid Repair. Units that are welded, assembled with a cage or with pigtail assemblies are excluded.

If a partial quantity of repaired units is ready to ship on the 10th working day but not the entire order, the units that are repaired will be shipped as a partial for the $500 per unit price, and the balance of the units will be repaired and sent out at no charge when complete.

Non-repairable units will be excluded from the RapidRepair service and replacement units will be quoted at a 10% discount from list prices for a new product as is done with standard repairs.

If more than 10 units are returned on a RapidRepair RMA, Viatran will select 10 units for RapidRepair service, and the customer will be contacted to reconcile the extra units with your purchase order and schedule the delivery for them.

Viatran will not accept units for repair if they have been exposed to hazardous materials. Units Viatran deems to be hazardous will be disposed of at the customer's expense.

Viatran will assess a $50 inspection fee for all units that beyond repair. Unrepairable units can be returned "as is" or scrapped at the factory per customer request.

The warranty period for repairs is the date of the original warranty or 90 days beyond shipment of the repaired unit, whichever is longer.

Shipping and handling fees are to be paid by the customer for units being returned to Viatran for repairs. This includes all custom fees for international customers sending units to Viatran for quote/repair. The customer also is responsible for coordinating shipments through customs to the Viatran facility.

For easier traceability, Viatran recommends the use of a common carrier when returning goods to Viatran on an RMA number like DHL, UPS or Fed Ex.

Viatran can only accept hard copy purchase orders, verbal purchase orders will not be accepted.

Credit card orders require an email, fax or hard copy letter advising Viatran Customer Service that Viatran has the authorization to use the customer credit card.
---