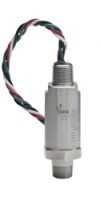 2011-05-02
Viatran announces the availability of its low power Model 780 Pressure Transmitter for remote, severe-duty use in the oil & gas industry. The Model 780 provides accurate, dependable measurements of oil and gas wellheads and pipelines to help customers avoid productivity issues that can be caused by undetected out of service conditions. Given its ability to operate on low current, the Viatran Model 780 is ideal for use in remote areas with scarce power. It offers the oil and gas industry a cost-effective, reliable pressure measurement tool to easily monitor multiple wells or pipelines in the most challenging environments.

2011-05-02
Viatran announced that it will now ship its popular Model 510 Pressure Transmitter to customers within 48 hours to help companies address their oil field sensor needs quickly and efficiently. By enhancing its manufacturing capabilities, Viatran is now able to ensure that customers will receive on-time deliveries of up to ten units direct from the company's factory. All shipments are subject to Viatran's usual terms and conditions.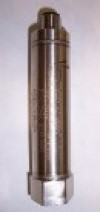 2011-01-06
Viatran's New CN422 Pressure Transmitter Reduces Wiring Requirements to Implement System.
The CANOpen CN422 is a versatile high performance and highly accurate test and control sensor with CANOpen protocol and a quick delivery interval. The electronics and silicon sensor design have a combined accuracy of better than ±0.08% with an optional improved accuracy of better than ±0.04% including linearity, hysteresis and repeatability. The CN422 is small in size, but packs a high performance punch.
---
News Archive:
2018
2017
2016
2015
2014
2013
2011
2010
2008
---